Medford Or TAXI - Taxi Cab in Medford Oregon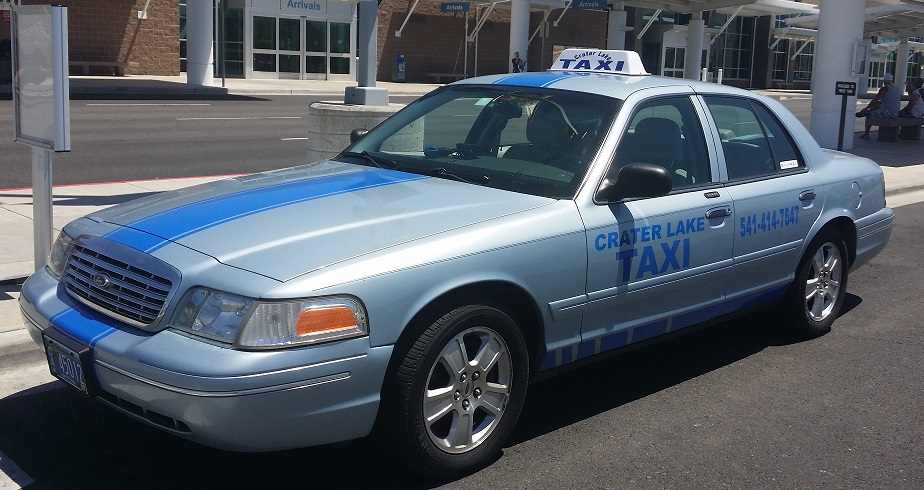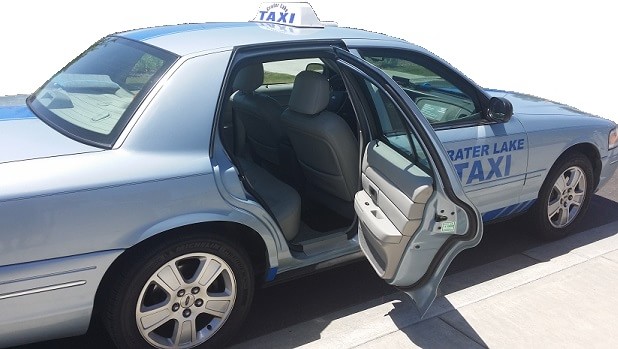 We are a local Taxi-Cab company serving the greater Medford area in Southern Oregon, including Phoenix, Central Point and Jacksonville. Thank you for choosing our Medford Or based taxi service.
Fee schedule, Current Taxi Rates:

* Flag Drop (Start) fee: $3
* Standard rate: $3 / mile
* Discounted long distance rates: From $1.75 to $2.75/mile
* Waiting charge: $25 / Hour or 40cents / min
* Rogue Valley Airport Access fee: $1 / trip
* Major Credit Cards are accepted for an additional charge of $2 / transaction.
* Cleanup fee for any food or beverage $25
* Alcohol or sickness induced bodily fluids cleanup/sanitizing/lost wages fee $150
* No discounts on Friday & Saturday between 10:00pm - 5am
* We are Not responsible for lost items.
We'll do our best, however we are Not responsible for lost items.
We are currently serving the Rogue Valley area such as Medford Oregon, Ashland, Central Point, Talent, Phoenix
Weddings, Shopping, Transit and Ground Passenger Transportation, Taxi Service, Scenic and Sightseeing Transportation
Medford Or Taxi-Cab Service Rules:

- Thank you for not smoking, we try to provide clean environment for our non smoking customers.
- No beverage or food consumption is allowed during the ride.
- We do not transport open/unopened alcoholic beverages inside the cabin.
- Alcohol or sickness induced bodily fluids cleanup fee $150
This Medford based transportation company is now accepting: VISA, MASTERCARD, PAYPAL, DISCOVER, AMERICAN EXPRESS. Crater Lake Taxi is officially registered with the city of Medford, fully licensed and insured.