Ashland Oregon Wheelchair & Scooter Mobility Van Service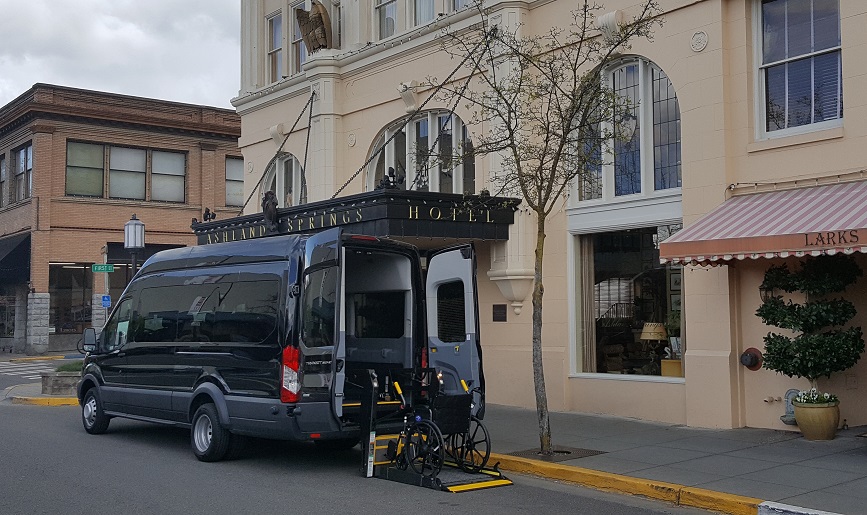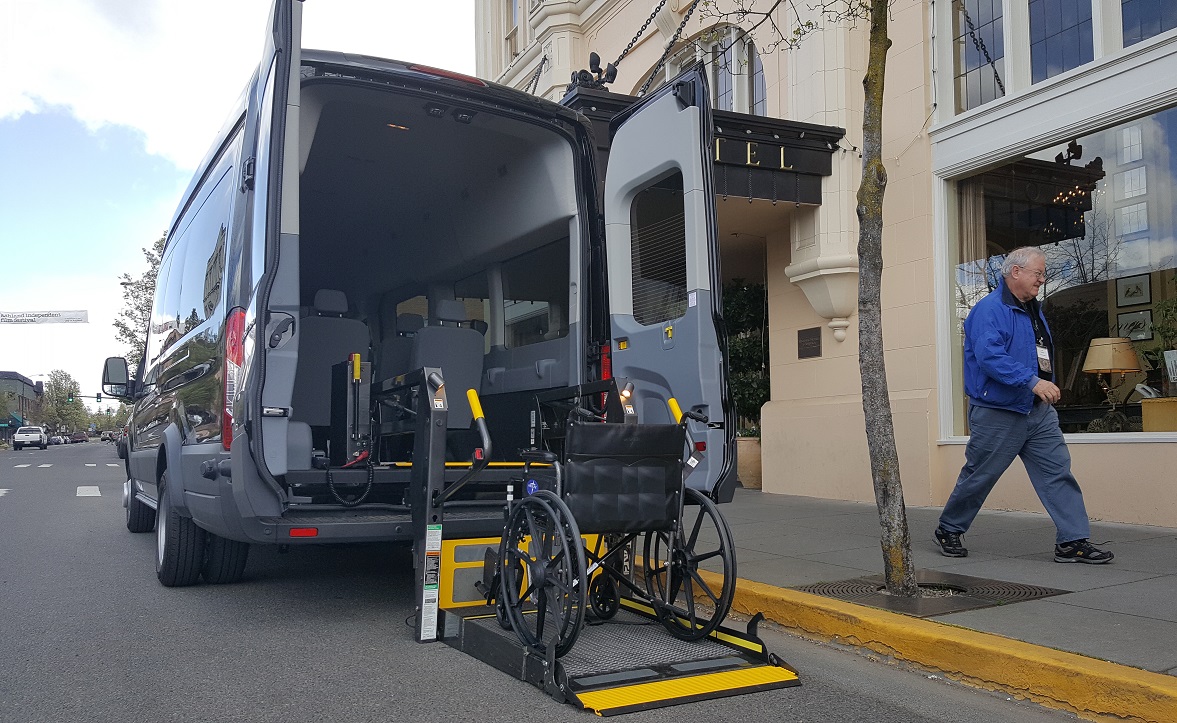 Current accessible van in service:
2017 Ford Transit Wagon HD DRW with ADA Compliant Lift
Commercial Wheelchair Shuttle Van Capacity:
Maximum of 2 wheelchair or scooter positions
Securement system:
Sure-Lok securements and occupant restraint systems
with four AL700 Titan Retractor Series with occupant restraint seat-belt
Four point tie down L track safety system with seat-belt.
Maximum lift load capacity: 800 pounds
Commercial hydraulic Wheelchair lift description:
Dedicated handicap entrance equipped with a Braun-Ability Century 2
model # NCL917IB-2 with serial number: CA-01547 handicap lift.
Current customers in the Rogue Valley:
- Asante Ashland Community Hospital,
- Rogue Valley Medical Center Medford.
- Three Rivers Medical Center Grants Pass Oregon.
- Linda Vista Nursing and Rehabilitation Center.
- Brookdale senior care and independent living.
- Skylark memory care and assisted living.
- Mountain meadows retirement center
- OSF Oregon Shakespeare festival
- Ashland springs and Ashland Hills hotel
Thank you for using our wheelchair mobility service Ashland Oregon, we hope we can serve you again in the future with your transportation needs..